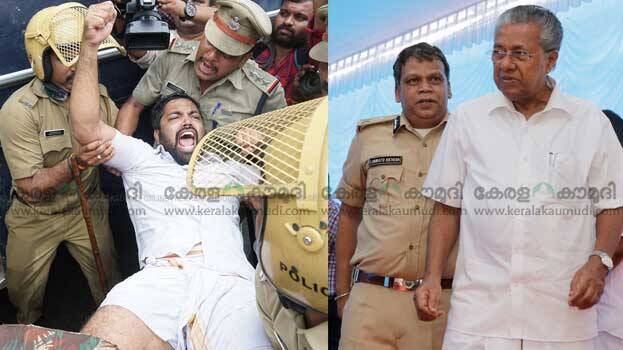 THIRUVANANTHAPURAM: Chief Minister Pinarayi Vijayan has expressed dissatisfaction with the State intelligence service as the ongoing protest regarding the University College breaches high-security areas. As per reports, the CM has called up intelligence officials following KSU's protest inside the Secretariat complex and in front of Cliff House.
According to the CM, state intelligence has been ineffective in spotting possible protests around the high-security areas. He also criticised the police for not acting responsibly even when protests were telecasted live in channels. The minister was referring to the channel reports which showed the KSU activists jumping over the walls of the Secretariat before entering the building and raising slogans against Higher education minister KT Jaleel.
The CM also condemned the protests against University College Vice-Chancellor. He pointed out that the VC should have been accompanied by more policemen so as to make sure that no such situations are created. Pinarayi Vijayan also sought report regarding the low number of lady police staffs in the areas of protest. The KSU activists started the protests demanding action against SFI regarding University College issue. The state police are finding it hard to control the situations as protestors try to breach high-security areas like the Secretariat complex and the official residence of the CM.