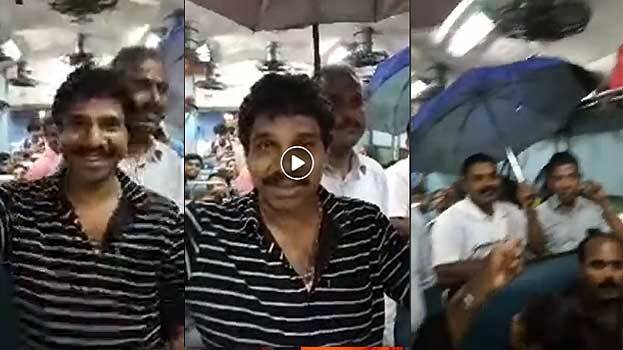 ERNAKULAM: Actor Vinod Kovoor, who is quite popular among the Malayali audience, has posted a Facebook live video regarding his recent train journey. The video shows the actor and his fellow passengers in the Intercity Express, all drenched with rainwater even while staying within the train.
It can be clearly seen in the video that rainwater is leaking through the roof of the train and people struggling hard to keep themselves dry. Some are seen using umbrellas and towels to avoid rainwater. The actor says that he wanted people and authorities to know about the pathetic condition of the passengers through the video.
The Intercity Express has many frequent passengers including students and working people. The actor hoped that the authorities would act quickly in order to avoid such embarrassing and unfortunate situations.