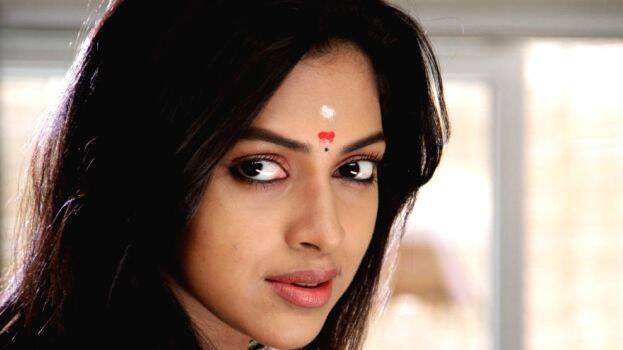 Tamil movie Aadai is an Amala Paul starrer directed by Ratnakumar. Though controversy floods certain bold scenes in the film, it is luring more and more viewers into the theatres, day by day.
Now, what has gone viral is a daring scene, which has been released recently as part of its promo. Amala can be seeing moving around, covering her nudity with a long piece of broken mirror.

Earlier, the first-look poster and trailer had become a widely discussed topic on social media. Amala is playing Kamini in the film and it is expected to give her a big carrier break.

The censor board has given it A certificate.

The 2.31 minute video has been released by Sneak Peak Video Movie buff. The film has been released in about 700 centres all over the world. Karthik has cranked the camera and the music is by Pradeep Kumar.
https://www.youtube.com/watch?v=7_aBM1iHRio&feature=youtu.be