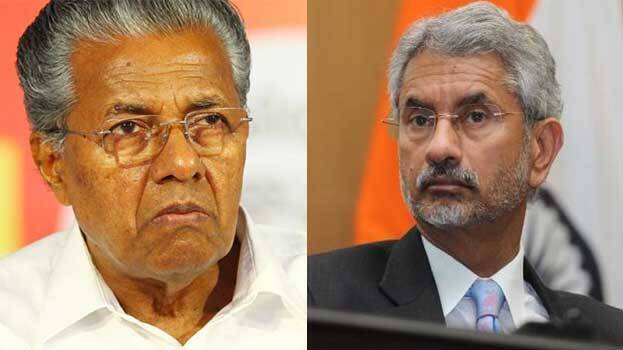 NEW DELHI: Union Foreign Affairs Minister S Jaishankar informed Chief Minister Pinarayi Vijayan that the Center is already working on the early release and repatriation of all the Indians trapped in the British oil ship Stena Impero captured by Iran. The Indian embassy in Tehran is in constant contact with Iranian authorities to resolve this. Jaishankar said this in reply to the message sent by chief minister indicating that the crew of the British tanker seized by Iran includes four Keralites.

Meantime, Iran has reinforced its stance on the captured British ship by hoisting its own national flag. British-flagged tanker Stena Impero tanker was impounded with its 23 crew members on board at the port of Bandar Abbas after the Islamic Revolutionary Guard Corps seized it on Friday. There are 23 members including Indians in the ship. Opposition in the British Parliament has criticized the delay in their release. British Prime Minister Theresa May has called a cabinet meeting on the matter.

Many including high officials will partake in the meet. Theresa May will give an explanation in the Parliament. Britain has begun moves by putting pressure on Iran with the support of the US and European countries to bring back the ship's crew.

The British army had seized Iranian ship Grace 1 in Gibraltar in the first week of July. It has been reported that three Keralites are in this ship.