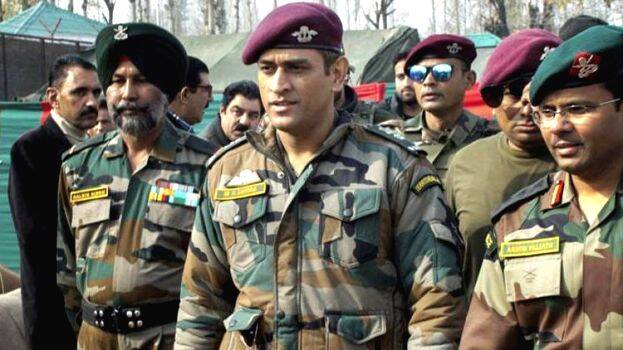 MUMBAI: Amid the cries for the retirement of MS Dhoni after the Indian cricket team's semi-final exit in the just concluded cricket world cup, the former skipper had made a decision to opt-out of the upcoming tour of West Indies. He made his desire to train with the parachute regiment of the Territorial army known to the BCCI. He holds an honorary post of Lieutenant Colonel in the Territorial Army
Former England cricketer and commentator David Lloyd's response to the news on Twitter though was quite cheeky. Lloyd responded to a tweet by Sky Sports Cricket with two 'face with tears of joy' emoticons and that has not gone down well with Dhoni's fans.
Fans have slammed Lloyd for disrespecting Dhoni's decision and there have been many angry reactions to the tweet.