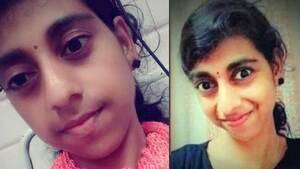 THIRUVANANTHAPURAM: The police unravelled the lies of Akhilesh Nair of Amboori and the main accused in the murder case of Rakhimol of Puthankada. A team led by Pozhiyoor sub inspector have left for Delhi to nab him after more evidences were obtained against him. He had revealed that he has no role in the murder and is not aware of the revelations of his friend Adarsh. Police collected all the details of him related to the murder after locating the mobile tower.
Akhilesh picked her from Neyyattinkara and told her that he cannot marry her and asked her to withdraw from the relationship. Rakhi, who refused to accept it, was brought to his house in his friend's car. After stopping the car, Akhilesh caught hold of her hands and soon his brother Rahul who was at the back seat strangulated her to death. When she started screaming Akhilesh raised the accelerator so that her noise will not be heard outside. They later took the body home and changed her clothes. They buried the naked body in the pit and left the place in the night itself. After days, Nair left to his workplace in Delhi.
Akhilesh knew that if a missing complaint is lodged by her parents, the police would definitely suspect them. So they planned to send messages from her phone. But their idea failed as the keypad of her phone was locked. Rahul and Adarsh bought a new phone and put her SIM in it. Akhilesh send some messages from the phone. He later came to Sasthamangalam in the capital city and caller her sister from the phone. He cut the phone after saying something. In the meantime, her father lodged a complaint at the Poovar Police. The police collected her call details and understood that the last call she received was from Adarsh.
When Akhilesh knew that the police have started a probe, he through military office sent a complaint alleging that the police are assaulting his parents. The police summoned his brother Rahul to the station. They questioned him and asked him whether they have murdered her. Soon after this, Rahul fled the place. Following that, they took Adarsh into custody and when questioned him all the details were obtained.