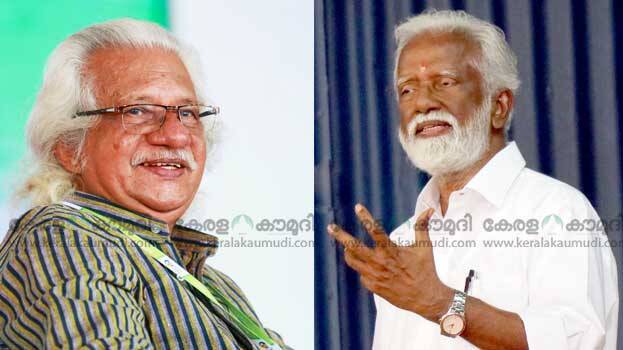 THIRUVANANTHAPURAM: BJP leader Kummanam Rajashekaran has lashed out against filmmaker Adoor Gopalakrishnan over the latter's letter urging the Prime Minister to take action against lynching in the name of 'Jai Shri Ram' slogan. According to the BJP leader, the director is trying to portray Lord ram in a bad light by raising allegation against the slogan.
Kummanam stated that Adoor Gopalakrishnan is being intolerant regarding 'Jai Shri Ram' slogan and therefore trying to give a communal colouring to Lord Ram. He also added that a great filmmaker like Adoor should not have attempted to tarnish the image of the Hindu God through such remarks.
Meanwhile, CPI(M) State Secretary Kodiyeri Balakrishnan has come out in support of the director. While criticising the BJP for asking Adoor to move to the moon, he also reminded them that their intention of gaining control over individuals by means of threatening will not be effective in Kerala. According to the CPI(M) leader, the Sangh Parivar is trying to question the freedom of expression of individuals which will lead to the rise of fascism in the country.
The controversy started when Adoor Gopalakrishnan along with other 48 eminent personalities of the country signed a letter asking the Prime Minister to take serious actions against mob lynching in the name of 'Jai Shri Ram' slogans.