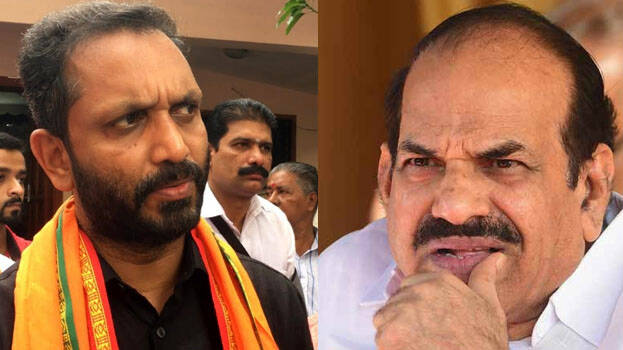 THIRUVANANTHAPURAM: BJP leader K Surendran has taken a jibe at CPM's ongoing house visit program by saying that the party will not be able to make a comeback in Kerala despite such gimmicks. The BJP leader also went on to attack CPI(M) State secretary Kodiyeri Balakrishnan through his Facebook post.
According to Surendran, the LDF government suspended a Circle Inspector for buying him a cup of tea while he was arrested. However, the same government might award the policemen with medals for serving the CPM criminals who are serving life sentences at prisons. He further went on to add that despite Kodiyeri's plans to visit houses, the people have realised the true colours of CPM and will make sure that it won't be able to make a comeback in the next election. "No matter how many dips Kodiyeri takes in the Pamba river or how many houses he visits, CPM's doom cannot be stopped," he added.
Surendran further went on to attack Kodiyeri by warning him not to ask about the welfare of the families as he himself doesn't have a proper answer if the question is returned back.