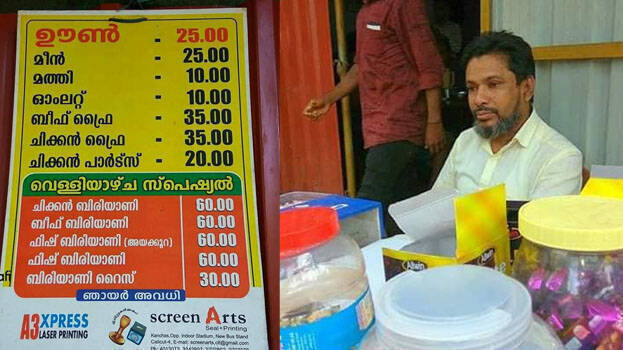 Kozhikode is famous for its food. The wealthy and the average person can eat food according to their budget here. Kozhikode is not in the news for the taste of its food, but the bill a hotel charged for two black teas. Including the GST, a hotel owner billed Rs 92 for two cups of black tea, which is beyond belief.
There is also another hotel here, Noufal's Regency Hotel. Poor people and even those without any money can fill their appetite here. Now Farooque, a Facebook user has posted about this hotel on his wall.
In his post, Farooque mentions the owner of 'Gudham Hotel' who charged Rs 92 for two black teas. He asks the hotel owner to visit Regency Hotel, which is not far from 'Gudham'. Every day, around 50 poor people eat food for free here. This has been continuing for the past 20 years. We are not content with any amount of money. If we use a portion of our income, it will be enough to satisfy the hunger of poor people. Noufal, the owner of Regency Hotel wants to do this till the end of his life.
Farooque also mentions a few other hotels in Kozhikode with excellent food where the cost of two black teas won't exceed Rs 9.