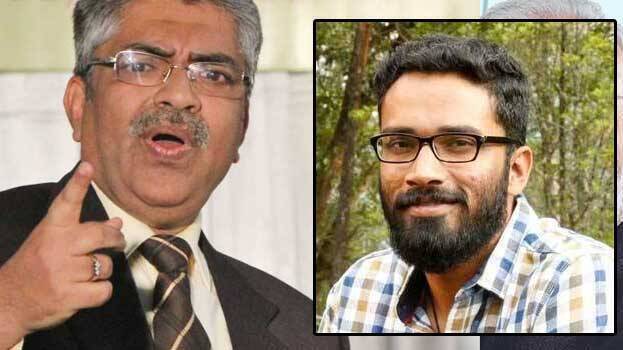 THIRUVANANTHAPURAM: Reacting to the accidental death of a journalist on Saturday, Justice Kemal Pasha has slammed Kerala police in harsh terms. He pointed out serious flaws from the part of the Kerala police in handling the case and initiating timely legal procedures.

Pasha was speaking to a private TV channel over phone.

"The police who are obliged to give protection to the life and property of the general public are now officers who have pawned their backbone in several cases. Initially, the police said that the woman, who was with IAS officer Sriram Venkataraman inside the car that killed the journalist, was driving the car at the time of the accident. But, they allowed her to go. This should not have happened. The police should have arrested her if she had been at the driver's seat.

But later, when witnesses clarified that it was Sriram who was driving the car, the police continued to grope in the dark. The police later explained that they didn't get Sriram's consent to take his blood sample but legally, they don't need the consent of an accused in a crime to take his or her blood sample. Even force can be used to take the blood, if need be.

Killing a person in an accident caused by drunk driving is a non-bailable criminal offence. And the police should file a case for culpable homicide. People will start losing trust in the police, who behave like this," Kemal Pasha explained.
.