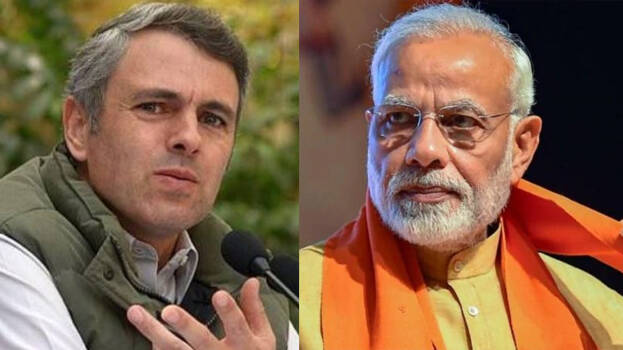 SRINAGAR: National Conference leader Omar Abdullah, who met Governor Satya Pal Malik recently, demanded the Centre to open up about the current situation in Jammu and Kashmir. He was speaking as tension arose in the state following Centre's warning to call of Amarnath Yatra.
Abdullah said he has asked his party MPs to move a motion in Parliament on Monday seeking a statement from the Union government on the situation that has developed in Jammu and Kashmir over the past few weeks. "We want the government to make a statement on the situation in the state in the Parliament," he said. He also stated that the Governor has assured him that no moves are planned on repealing Articles 370 and 35A of the Constitution, or the state's trifurcation.
The former J&K Chief Minister also urged the people to stay calm and control their emotions regarding the recent developments. Earlier, the Central government had asked to call off the Amarnath Yatra after Intelligence agencies warned of a terrorist attack in the region.