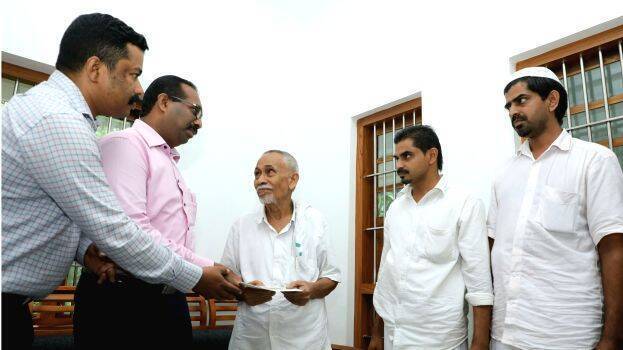 THIRUVANANTHAPURAM: Lulu Group Chairman M A Yusuff Ali has donated Rs 10 lakh to the family of the late Siraj newspaper Thiruvananthapuram unit chief K M Basheer, who died after been rammed by an over speeding car driven by IAS officer Sriram Venkitaraman.
The draft, drawn in favour of Basheer's wife Jaseela, was handed over to his family by LULU group Secretary EA Haris and LULU group media co-ordinator NB Swaraj, on behalf of Yusuff Ali.

In a condolence message, the MD said that Kerala has come to lose a young journo who had upheld the values of propriety.