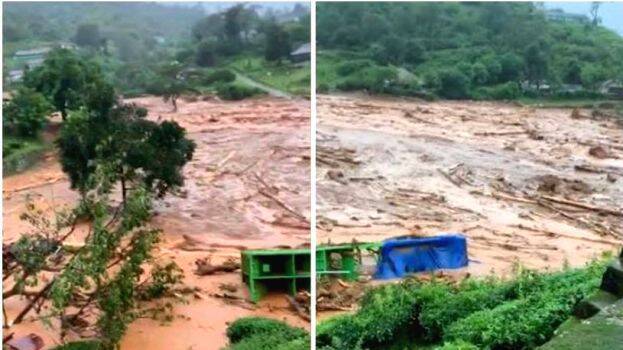 KALPETTA: The rescue operations at Puthumala in Wayanad which was hit by flash floods on Thursday evening, has been stalled as continuous rains and landslides hampered the rescue operations.

Earlier, Forest officials had rescued ten persons. Currently, the place is approachable only by walking for about five kilometres and the rescue operators had to walk to the destinations.

The first batch of the army is on its way to this place and they too are walking to reach the spot.

The number of people stranded here is not known.

Chief Minister Pinarayi Vijayan has held discussions with officials regarding the rescue operation in Meppadi.

Chief Secretary, Army-Air Force officials and Disaster Managements officials took part in the meeting. The chief minister instructed them to carry out the rescue work at war-footing.