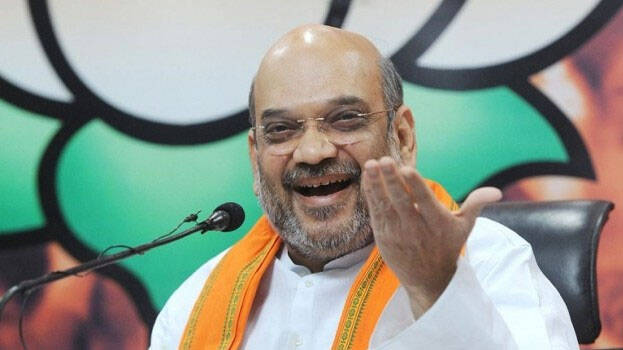 NEW DELHI: Home Minister Amit Shah has lavished praise on Vice President Venkaiah Naidu for his effort to pass the Kashmir bill in Rajya Sabha. The minister was speaking during the launch of Naidu's book 'Listening, Learning and Leading.'
He said that it was only due to the leadership and determination of Venkaiah Naidu that the bill to bifurcate Kashmir got passed in the Rajya Sabha. 'While he was an ABVP member, Mr.Naidu had protested against Article 370. When his professor asked him whether he has ever visited Kashmir, he replied that we have two eyes and when one eye gets injured, the tears would automatically come from the other eye in spite of them not seeing each other," said Amit Shah.
Amit Shah further added that Article 370 does nothing good for Kashmir and the entire nation. According to him, scrapping the article is the only way to bring an end to terrorism in the valley.