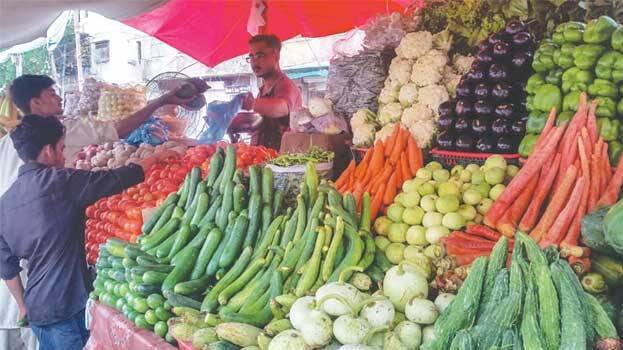 ISLAMABAD: People across Pakistan are fearing that the prices of all food items could skyrocket following the country's decision to suspend trade relations with India after the latter abrogated Article 370 which granted special status to Jammu and Kashmir.
Traders and common people said it was going to be a difficult Eid for them as a ban on Indian food imports would further add to the inflationary pressure that is already crippling the household budgets of most Pakistanis.
Even street-hawkers feel the move of snapping trade ties with India will snowball into impacting the Pakistani markets more.
Pakistan has been staring down the barrel of a balance of payment crisis for more than a year. The country depends on India for the imports of essential food items, such as onion, tomatoes and chemicals. And with Eid around the corner, the common man in Pakistan could end up burning a hole in the pocket.
The marriage season following Eid will also be dampened by suspending trade with India.
However, the impact of Pakistan's move would be insignificant on India, in consideration to the fact that the imports from Pakistan had declined by 92 per cent to USD 2.84 million in March this year when India had imposed 200 per cent customs duty on all goods imported from the neighbouring nation.
The problem does not end here for Pakistan. In April, the Indian government decided to suspend all cross-LoC trade with Pakistan after receiving reports that the routes were being used by elements in Pakistan to push weapons, narcotics and counterfeit currency into India.
The prices of essential food items generally soar around a major festival like Eid, due to the increase in their demand. Wednesday's decision by Pakistan to suspend trade relations with India would mean that the supply of these items would further reduce. The impact is expected to be both short and long term.
The move comes after the government had ordered the reduction of the prices of 'naan' and 'roti', the country's staple and hugely popular flatbreads. Currently, the rates of naan are ranging between Rs 12 to Rs 15 in different cities across Pakistan, while roti is available at Rs 10 to Rs 12 apiece. A kilogram of onion which used to cost Rs 40 will now cost Rs 70 and cabbage prices have soared from Rs 20 to Rs 80 per kilogram.