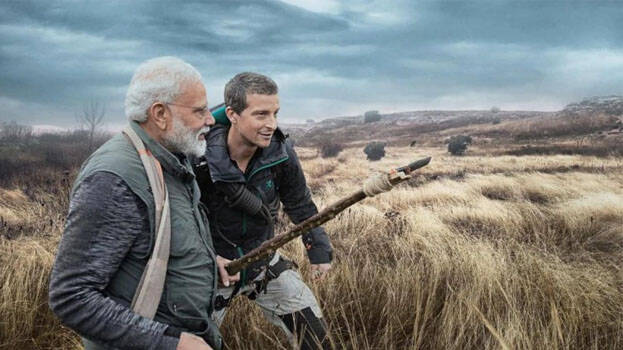 NEW DELHI: The special episode of the popular TV show "Man vs Wild" featuring PM Narendra Modi as a special guest was aired at 9 pm on Monday. Modi's journey into the wild was with the world-famous explorer Bear Grylls. He shared his childhood memories with the presenter.

He talked about the time he brought home a baby crocodile from the pond where he had gone to bathe. But Modi's mother said that this is wrong and he cannot do this and asked to put it back. So the young Modi obeyed his mother and put it back.

PM Modi became the second world leader after then US President Barack Obama to feature in the hit show.

Modi said about nature and wildlife conservation. When asked about fear the PM said that he never experienced such fears and is unable to explain it to people what nervousness is and how to deal with it because his in-built temperament is positive. He added that his position never goes to head as he only finds happiness in the development of the nation.

PM Modi said that if he considers his time with Grylls as a vacation, then it's the first in 18 years.

PM Modi shared how he left home at the age of 17 and stayed in the Himalayas and learned a lot there.

Grylls said that Modi was really soft natured the entire time and faced bad conditions in nature with a smile.