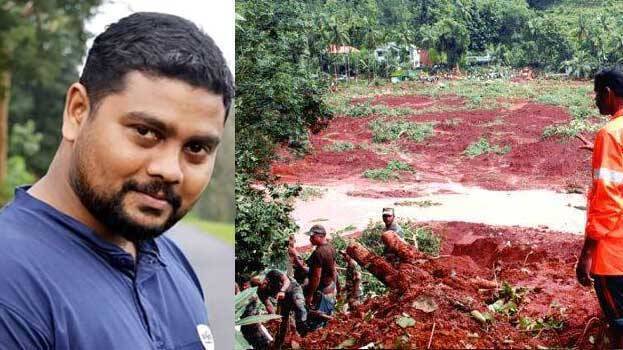 NILAMBUR: Rain and floods have wreaked havoc across some parts of the state. The magnitude of the landslides is even more horrifying. Another such horrifying story has surfaced from Malappuram. From under the mud, the body of a person was found in riding posture on his bike. The body of this person-Priyadarshan-was found in front of his own house.
Priyadarshan's motorcycle was found standing on its wheels. From this, it can be understood that a large quantity of mud fell on his body when the bike came to a stop. On the day of the landslide, Priyadarshan came to his house by 7.45 am. Priyadarshan was parking his bike in the space between the car and the house when the mud came rushing in, trapping him.
At the time of the disaster, Priyadarshan mother and grandmother was inside the house. The body of Ragini, Priyadarshan's mother, was recovered on Sunday. The search is still underway to find his grandmother's body.