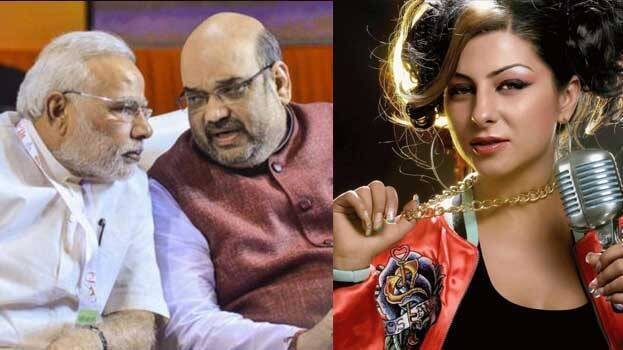 NEW DELHI: Hip-hop singer Hard Kaur's Twitter account has been suspended after she posted a video in which she abused Prime Minister Narendra Modi and Union Home Minister Amit Shah. The Hip-Hop singer, along with Khalistan supporters, appeared in a 2.20-minute clip. She is in favour of the Khalistan movement.
Kaur challenged PM Modi and Amit Shah in the video. She used foul words while addressing PM Modi and Amit Shah in the clip that has gone viral on social media. She also shared a promotional video of her upcoming song 'We are Warriors' which supports Khalistan.
Numerous Sikh groups have demanded a separate country called Khalistan as a homeland for Sikhs. Recently, Hard Kaur was charged with sedition for her comments against Uttar Pradesh Chief Minister Yogi Adityanath and RSS Chief Mohan Bhagwat.