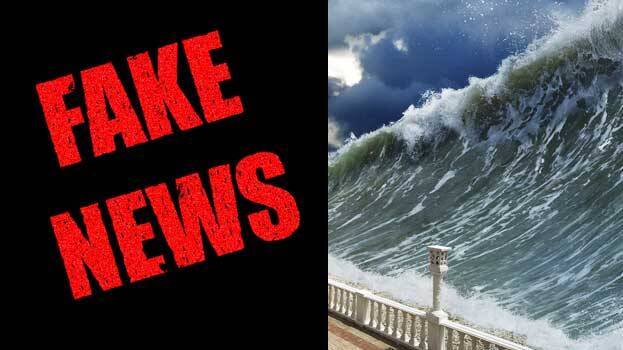 KOLLAM: Kollam district collector has said that stringent action will be taken against those who spread the fake news that Tsunami is going to hit Kerala.

This was informed by Kollam district collector B Abdul Nasar IAS on his official Facebook page. The fake news was circulated as the one notified by the government via Facebook and Whatsapp.

In the fake news, it is said that the Tsunami warning was issued by Public Relations department and Fisheries department. The collector also added in his post that it had come to his notice that certain people had been trying to sabotage the flood rescue and relief operations. A strong action would also be taken against them.

Kollam collector has also included PRD's post in his Facebook post. The collector informed that he had already given instructions to the police to act against perpetrators of fake news.