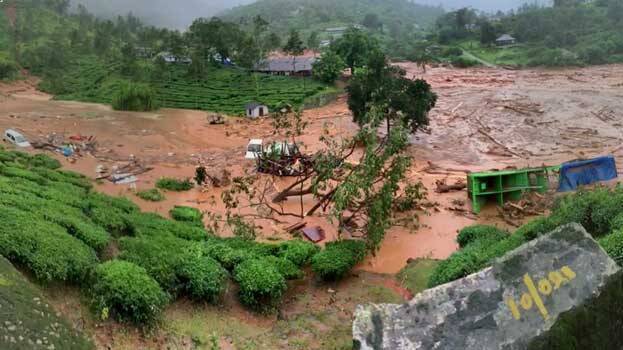 THIRUVANANTHAPURAM: The state government has come to the relief of flood victims. The cabinet which convened here Wednesday decided to give an emergency assistance of Rs 10,000 to those affected by floods. A financial aid of Rs 4 lakh will be given to the kin of the dead. Rs 4 lakh will be given to those who lost their homes and Rs 10 lakh to those who have lost their homes and land, said Chief Minister Pinarayi Vijayan while briefing reporters after the cabinet meet. Panchayat secretaries and village officers have been directed to prepare a list of those who need to be financed immediately. The aid will be given only after examining the anomalies if any in the list. The decision is taken to see whether any ineligible person is included in the list.
As per reports till 9 am, 95 persons have been killed in the floods. 189567 people are still in relief camps in 1218 places. Immediate help of the government will be given to those affected by floods and those staying in relief camps. Rs 10,000 was given as financial aid to 6,92,966 families in last year's floods. Free ration of 15 kilos will be granted to the families affected by floods. This will be given to fishermen also. The chief minister said the state will seek more financial aid from the centre.
Meantime, environmental problems have been identified as a factor in the flooding witnessed in the state. All possible tests will be conducted to prevent this. The chief minister said that if there are any environmental issues that increase the disaster then it will be detected.