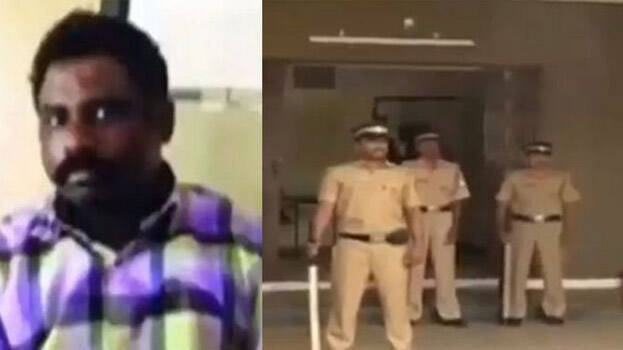 THIRUVANANTHAPURAM: The state cabinet meet decided to leave the probe in the Nedumkandam custodial death case to the CBI. The relatives of Rajkumar had met many including Chief Minister Pinarayi Vijayan seeking a CBI probe. Following that, the cabinet decided to leave the probe to the CBI. His relatives had alleged that he was subjected to cruel torture between June 12 to 16.
Forty nine-year-old Rajkumar, a native of Idukki was taken into custody in connection with a financial fraud case on June 12 and was allegedly tortured by police personnel at Nedumkandam Police Station for four days following which he died at the Peermedu sub-jail. The crime branch special investigating team had confirmed that he was tortured brutally. Following that, the police officials were suspended and arrested. Soon after that the government announced a judicial probe.
The fresh autopsy by a team of forensic experts had found that severe torture led to the death of Rajkumar. The report stated that "the death was due to complications of multiple blunt injuries on the body. The fresh autopsy found 22 new injuries which might have caused acute damage to the kidney and other organs. The nature of injuries clearly indicated custodial torture.