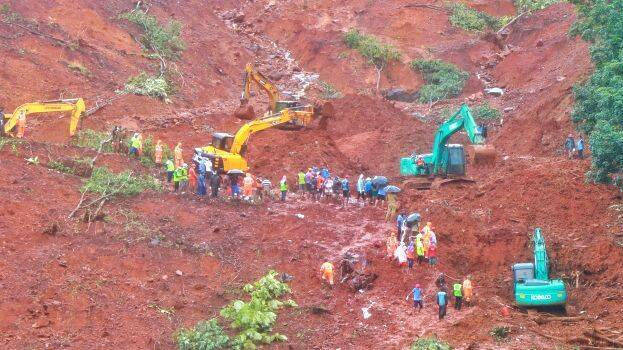 MALAPPURAM: Three more dead bodies were discovered among the ruins of the landslide from Kavalappara in Malappuram district. With this, the death toll in the region has reached 33.
As per official reports, 59 people are missing in Kavalappara. Most of these live in the area near a small stream in Kavalappara. The shocking disaster took place on Thursday. However, extreme weather conditions had delayed rescue operations in the area. Around 7 bodies were discovered among the ruins on the other day.
Officials said that they have intensified rescue operations and have started using JCB to help the process. However, it is turning more and more difficult to identify the dead bodies as they have started decaying.