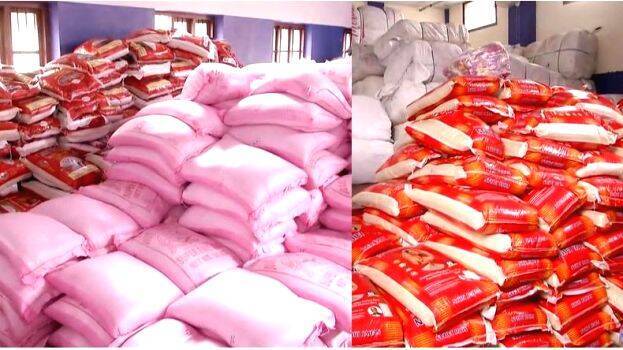 WAYANAD: Wayanad MP Rahul Gandhi has sent 50,000 kg rice, food items and other essential commodities to Wayanad, the Kerala district which was battered by the recent floods. The flood relief items have been sent through the MP office for distribution.

Rahul Gandhi had visited the flood-affected regions in the district a few days ago. The tonnes of goods were sent according to the instruction of Rahul Gandhi who had visited various relief to know the ground reality.

Bed sheet, mats and other essential materials were sent in the first phase. In the second phase, the loads including food items for ten thousand families were sent.

Each family kit comprises five kg rice and other materials. This was distributed through regional units of the Congress. In the third phase, cleaning materials will be distributed.

A kit containing bathroom/floor cleaning materials will be distributed among all eligible families.
Rahul Gandhi will again visit his constituency this month end.