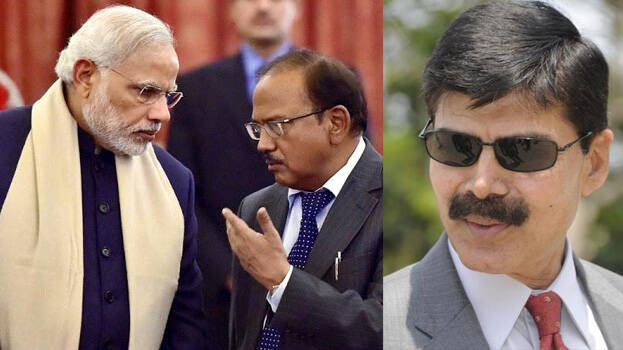 NEW DELHI: Though many might have thought that governor Satyapal Malik will take care of the running of Jammu and Kashmir, latest developments suggest otherwise. It is learnt that the newly formed Union Territories will be looked after by National Security Advisor Ajit Doval and IPS officer Vijay Kumar. Both these share a very close relationship with PM Modi.
Ajit Doval has a vast experience as the chief of Intelligence wing in the past. He had also served as a spy in Pakistan. It must be noted that Modi had relied on Doval to regain the faith of Kashmiri people. recently, the pictures of Doval interacting with the Kashmiri people had gone viral on social networking sites.
On the other hand, K Vijay Kumar, an IPS officer hailing from Kerala, currently serves as the advisor of Jammu and Kashmir governor. Vijay Kumar, who is known for killing the infamous dacoit Veerappan, also controls the information department of Jammu and Kashmir. It must be noted that Vijay Kumar was responsible for allocating partial internet services to the media at Kashmir's media center. As per reports, his name is considered for the post of Lt Governor of Jammu and Kashmir.
Sources close to the central government says that the government, as well as the Prime Minister's office, intends to make their presence felt in Kashmir through these two key players.