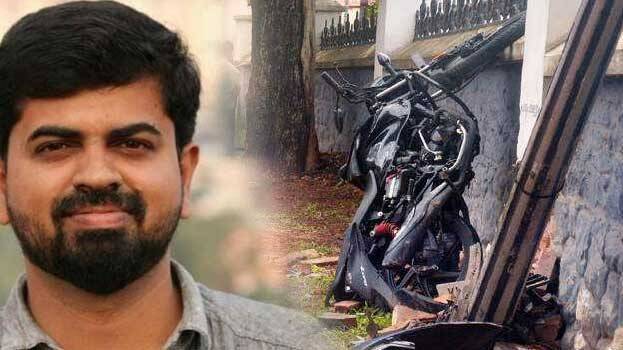 THIRUVANANTHAPURAM: The mobile phone of K M Basheer, a journo who was fatally knocked down by the car of IAS officer Sriram Venkitaraman under the influence of alcohol, has not been found yet. Not finding the mobile, which is considered to be crucial in the case, is yet another major fall in the probe.
The investigators have not been able to give a definitive answer on where his mobile is after days of the accident. It is suspected that someone had taken the phone from the scene as neither the rescue workers nor the police obtained it.
Witnesses had given statements that Basheer was found speaking in his mobile minutes before the accident. Though travelers and police arrived at the scene following the accident, they did not find the phone. The police who reached the spot the next morning to write the mahazar, did not get the phone and the remains of it if it had been damaged. Meantime, there are reports that Basheer's mobile was found used an hour after the accident. It is suspected that there was a planned attempt to destroy the evidence.
Saifudeen Haji, manager of Siraj daily had demanded a probe on it. Police report is that Basheer was knocked by Sriram under the influence of alcohol. A report of the investigating team led by assistant commissioner Sheen Tharayi to judicial first class magistrate had asserted that the IAS office knocked him down the influence of alcohol.
Sriram drove the car rashly and carelessly. Fellow traveler Wafa Firoz is also involved in the crime. The report says there is no lapse from the side of the police in examining the blood samples of the officer. However, the report has not mentioned anything about Sriram acting on his own choice. Saifudeen alleged that the report was prepared without hearing his version. He responded that the report submitted by the police to the court was shocking. Meantime, some alleged that the death of Basheer is mysterious. Retired SP George Joseph in an interview to a media had opined that the accident is suspicious and whether it was a planned one.