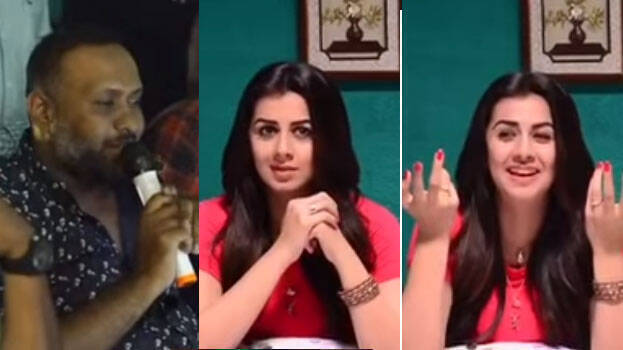 Director Omar Lulu is a person who knows how to promote his film through social media. Dhamaka is the new film directed by Omar Lulu after Adaar Love. Omar Lulu had the other day shared the makeover of Dharmajan, who plays a main role in the film, in the Facebook. It had soon gone viral in the social media. Now, a video of the shooting location was shared by Omar Lulu in the Facebook.


The 47-second video is a surprise given to actress Nikki Galrani. Nikki is all set to perform in the first shot. Arun, who plays the lead character, comes near the actress who was sitting on the bed. But in contrast to what the director directed, a song was heard in the background.
The director greets Nikki with a bouquet of flowers when she was sitting without knowing what is happening. It was his prank of welcoming her for the first shot.