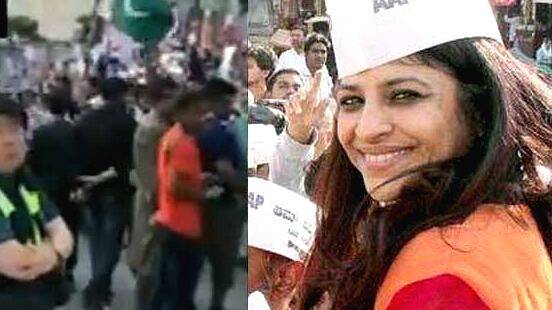 SEOUL: BJP leader Shazia Ilmi was seen criticising a group of Pakistani citizens for raising slogans against India and Prime Minister Narendra Modi at South Korean capital Seoul. The video showing the incident is currently going viral on social networking sites.
Shazia Ilmi and two other BJP leaders had reached the South Korean capital to participate in the Global Citizen Forum held in the city. The incident happened when the three were returning to their hotel after visiting the Indian embassy. The video shows a group of Pakistan citizens conducting a protest against India and Modi. On seeing the protestors raising anti-India slogans, Ilmi stepped up as she felt that it was her duty to protect her country from being humiliated.
Ilmi told the protestors that revoking the special status of Kashmir is India's internal issue even if it has caused disappointment among the people of Pakistan. The video also shows Ilmi and others raising slogans supporting India in front of the protestors. The local police soon intervened and asked the protestors to clear the area.