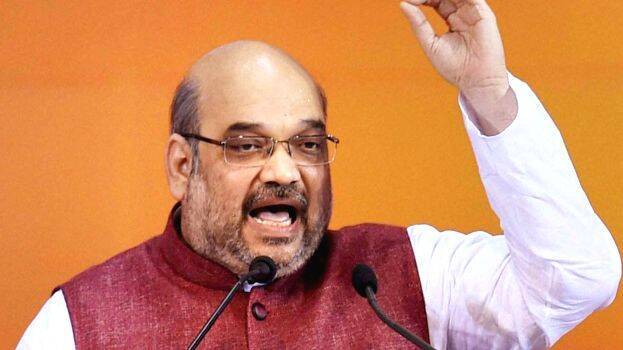 NEW DELHI: Union Home Minister Amit Shah said on Sunday that the Narendra Modi-led government has corrected a historical mistake by passing the Triple talaq bill. He also said that it was the politics of appeasement which caused the continuance of the 'evil practice' for so long.
According to the Home Minister, the Triple talaq act establishes gender equality. Denying allegations that the bill is against the Muslims, he said, "Some people level allegations against BJP government that such action is anti-Muslim. I want to make it clear that this is only and only to benefit Muslims." He added that the Muslim women were denied their basic rights due to triple talaq. He also took the opportunity to attack the Congress leadership for continuing to oppose the triple talaq bill.
He also accused the previous Congress governments of 'playing the politics of appeasement,' which was responsible for the continuance of triple talaq."There is opposition in case of an evil practice like triple talaq. The politics of appeasement is responsible for it. Some parties are in the habit of coming to power on the basis of vote-bank politics, that's why such evil practice is continuing," he said. According to Shah, the society can be uplifted only by working hard to remove such evil practices.