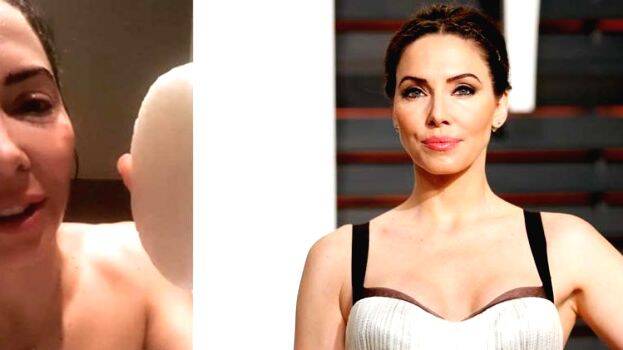 American actress Whitney Cummings was recently in the news for introducing a sex robot in her name. However, the actress once again found herself in the news, thanks to some teenage blackmailers who attempted to extort money from her using her nude picture.
The issue started when the actress accidentally uploaded her nude picture on her Instagram page. She immediately noticed the picture and deleted it. Later, she was contacted by some men who claimed that they have already taken the screenshots of her Instagram post. They soon began threatening her and demanded money so as not to release the pictures online.
However, Whitney shocked the blackmailers by posting a bold message on her Twitter page. The actress went on to post the controversial picture and said that she is not afraid of such blackmails She also posted the screenshots of the messages sent by the blackmailers. Meanwhile, she stated that she is not revealing the names of the culprits as some of them are under 18 years of age. According to Whitney, one should not surrender to blackmails in the fear of losing one's honour. Many celebrities and prominent personalities have come up praising her for her bold move.