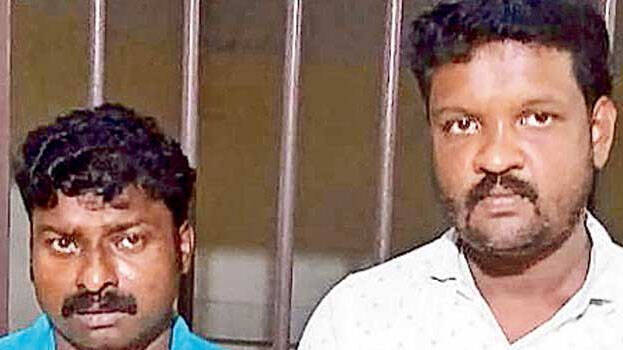 ARPOOKARA: When a housewife at Kottayam Chalakari went to tie her cow in a desolate area of a paddy yard, she was shuddered to see discarded remains of human body parts there.

As soon as she saw it, she presumed it might be discarded body parts of some murdered person. The woman waved down a jeep that came that way and informed them about her finding. Soon police reached the spot and, on inspection, came to know that it was the remains of some body given for embalming.

The police checked with nearby hospitals and identified the hospital where the body was embalmed. On questioning, the hospital authorities revealed that it was the body parts of an 85 year-old woman and they had handed over the internal organs and other remains to two drivers for disposing of after the embalming procedure was done. For this, they were also paid a labour charge of Rs 15000. Instead of disposing of the body remains, they dumped them in that desolate yard.

Sunil Kumar (34) and Chrismon Jospeh (38), the drivers from Medical College area, were later arrested by the police in this connection.
They confessed that the body remains were dumped on August 17.