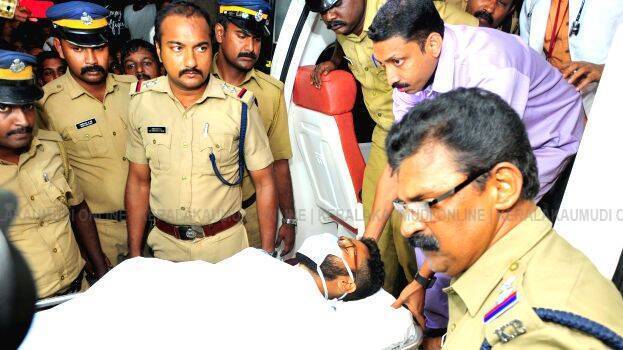 THIRUVANANTHAPURAM: In the case related to the accidental death of journalist K M Basheer, the doctors' association here has come down heavily on the police for allegedly passing the blame to them.

Doctors' organisation KGMO has said that it would strongly protest against the police report that said doctors in the General hospital here had refused to conduct the blood test on IAS officer Sriram Venkitaraman, who was reportedly driving the killer car in inebriated condition.

"The police are trying to cover up their lapses through blame game. We shall give a complaint against this to the chief minister and the DGP.
In the case of Sriram, the then duty doctor had followed all procedures as per the rules but they would conduct blood test only if a written demand is made by the police.

Interestingly, the police didn't make any demand. We had noted on the OP ticket that Sriram was smelling alcohol, though.
The police' claim is that they made oral demand but this is not true. We shall protect the doctor of General hospital," KGMO secretary Dr Vijayakrishnan clarified.

Meanwhile, the police are yet to recover the smartphone of Basheer that was lost at the accident site. However, Special Investigation team head Sheen Tharayil informed that IMEI number of the phone was collected and handed over to the Cyber police.