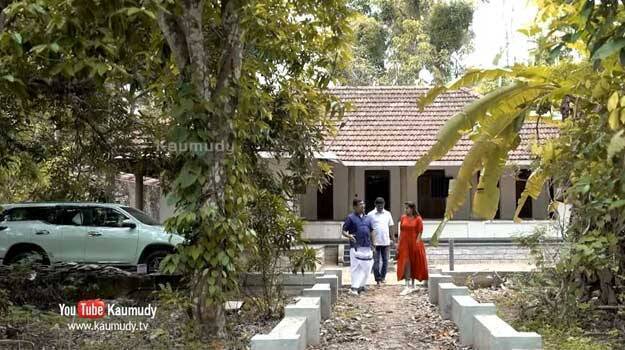 Actor Vijayaraghavan is an endearing presence in Malyalam cinema. He has juggled with various roles with ease, be it a hero, villain, father or comedian.

Besides being a good actor, he is also a good family man. Shedding his star persona, Vijayaraghavan did a freewheeling chat with Kaumudy TV while appearing as a guest in its Day With A Star programme.

The highlight was the talk about his 100-year-old house.
It was the ancestral home of famous Malayalam litterateur Guptan Nair's. The name of the house is Prayil Matom. The house changed several hands before going to him.

The traditional house was an Ayurveda dispensary and hence a number of medicinal plants like Chempakam, Ankonam, Ilanji and Chamatha can be seen on the house premises.

The Sarpa kavu (altar where snake gods are worshipped) here is also neatly maintained. "Family members gather at the house once in a year for performing puja at the 'Sarpa kavu'. We had renovated the house, retaining its old-world charm," the actor says.
Now watch the full interview.