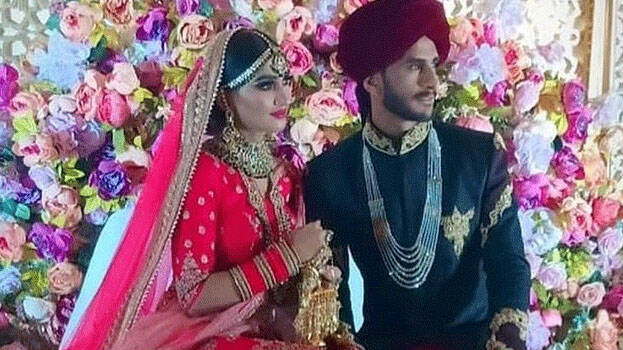 DUBAI: While the relationship between India and Pakistan is becoming worse over the Kashmir issue, Pakistani cricketer Hasan Ali got married to an Indian woman in Dubai on Wednesday. The bride is Samiya Arzoo, an Indian air hostess, hailing from Haryana. The marriage took place at The Palm, Atlantic hotel in Dubai earlier today.
The marriage took place amid high security with just over 50 guests attending the function. Both Ali and Samiya were seen wearing traditional Indian clothing. Meanwhile, makeup artist Mishi Angelo said that Samiya will be seen wearing traditional Pakistani clothing during the reception function which will be held later in Pakistan.
According to sources, Samiya, who has been living with her parents in Dubai, met Hasan Ali through some common friends. The news about their marriage has become big news in both countries.