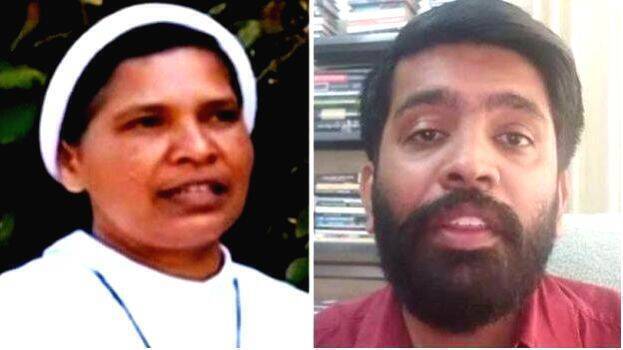 THIRUVANANTHAPURAM: Sister Lucy Kalappura has come out attacking Father Nobel Parackal for posting a defamatory video against her on Social media. Earlier, Fr Noble had posted a video of Lucy entering the Franciscan Clarist Congregation convent at Karakkamala with two journalists as an attempt to defame her. She has also filed a defamation case against Fr Nobel and five other sisters at Vellamunda police station.
In a reply to Nobel's video, Lucy asked whether he wants the list of the priests belonging to the Manathavady Diocese who used to enter the convent through its backdoor. She told that she has a complete list of those priests and is ready to publish it. According to her, the people should expel those priests like Nobel for attempting to bring a bad name to the Diocese. Many of these priests were found entering the convent through its backdoor. She also sarcastically asks about the number of priests who were caught along with nuns in the guest rooms of the convent. Sister Lucy launched this attack through her Facebook page.
Lucy also stated that Nobel posted the video as an attempt to avenge her for sending a mail to Bishop Jose Porunnedom and Bishop George Alanchery, asking them to take action against those priests who are trying to demolish the security of nuns by constantly entering the convent through its backdoor.