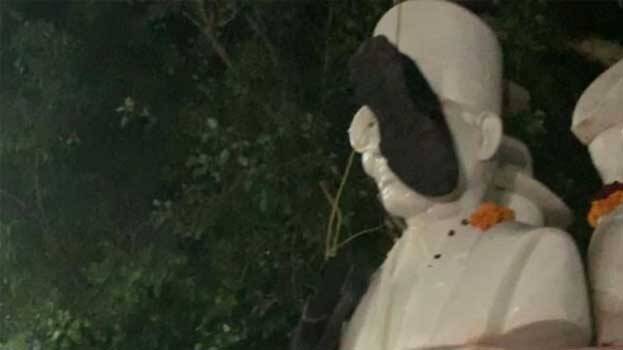 NEW DELHI: National Students Union of India activists in Delhi University held a protest against the ABVP after the latter installed a statue of Veer Savarkar in the North campus without any prior approval from the university administration. The NSUI members protested by putting a shoe garland around the statue and also by blackening its face.
It was Delhi University union president and ABVP leader Shakti Singh who had installed the statue of the Hindutva leader. He said that he had consulted the authorities several times seeking permission to install the statue. However, his requests were declined by the authorities following which he decided to go forward with the installation to encourage the youth in the country. He pointed out that the ABVP had also installed the statues of Bhagat Singh and Subash Chandra Bose in the campus premises.
Meanwhile, the NSUI leaders have demanded the DU authorities to remove the statue as it was installed by violating the rules of the university. The statue of Veer Savarkar, who is regarded as the founder of Hindutva Philosophy, was installed in the varsity campus on Tuesday.