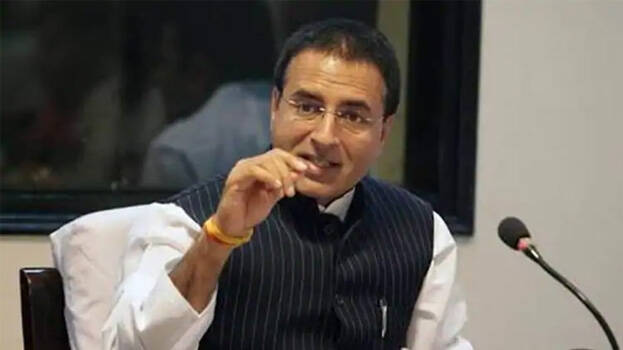 NEW DELHI: Congress leadership on Thursday lashed out at the Central government for pursuing political vendetta against former Finance Minister Chidambaram which led to his arrest yesterday. According to Congress spokesperson Randeep Surjewala, the central government has employed the CBI and ED as instruments to settle their scores with the senior Congress leader.
Surjewala also criticized the CBI for making the arrest based on the statement provided by Indrani Mukherjee. He said, "They have arrested senior leader Chidambaram based on the statements made by the woman who killed her own daughter. The BJP government is clearly pursuing political as well as personal vengeance against Chidambaram and his family. The government has been working without following any democratic manners."
According to Surjewala, the CBI which was unable to find anything against Chidambaram in spite of investigating the case for the last five years has now attempted to make the arrest based on the statement from a woman charged with murder. He further alleged that "false charges" were being heaped on senior political rivals to "silence" everyone in the country.