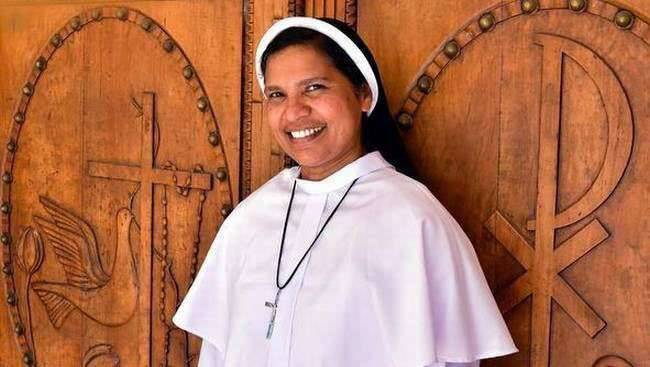 KOCHI: Sister Lucy Kalappura, who is facing opposition from the priests of Franciscan Clarist Congregation, has come out with more revelations about her difficult life in the convent. She said that she does not have any privacy in the convent as her room is fully surrounded by CCTV cameras.
"Mine is a small room close to the corridor. It is surrounded by several CCTV cameras and I am denied of any privacy. I find it even difficult to go to the bathroom which is located at the other side of the corridor," she said. Earlier, Fr Nobel Parackal, a priest belonging to the Mananthavady diocese, had released a defamatory video that contains CCTV footages showing Lucy entering the convent with two journalists.
According to sister Lucy, she started facing opposition ever since she participated in the protest against the rape accused Bishop Franco Mulakkal. Since her return, everyone started isolating her and even denied her food. She also added that several attempts were made to torture her mentally and physically. "They tried to expel me from the convent several times. The defamatory video released by Fr Nobel is also one such attempt," she added. Following this, Sister Lucy filed a defamation case against Fr Nobel and six other nuns of the convent.
Sister Lucy also added that she has not been contacted by any members of the Women's commission so far. "Won't the Women's commission interfere in the issue unless a woman approaches them? They should have supported me long back while I was undergoing torture from several sides. However, they didn't contact me. Though one member approached to meet me in person I was unable to meet her. I hope that they will soon interfere in the matter," she said.