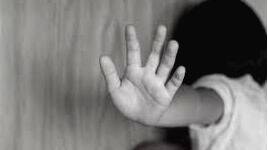 LAKHIMPUR: In a shocking incident, two minor brothers, aged 15 and 12, have been arrested for raping and murdering their 6-year-old neighbour on Wednesday. What is even more shocking is the fact it was their mother who helped her sons to hide the body after committing the crime. the shocking incident happened at Lakhimpur district in Uttar Pradesh.
According to the police, the parents of the child last saw her playing in front of the house. Soon she went missing and after searching the area, they filed a missing case in the nearby police station. The mystery surfaced when the police began questioning the neighbours. On further questioning, the mother of the accused confessed that it was her sons who raped and killed the child. She also said that she herself hid the body after finding out that the child has been killed.
The body was soon found buried near the house of the accused. Both the brothers are school dropouts and do rag-picking while their parents do petty labour works. The brothers, as well as the mother, have been taken into police custody. It is learnt that the police have filed several charges including POCSO.