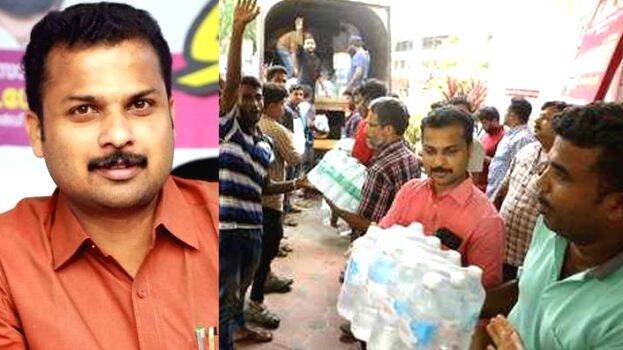 THIRUVANANTHAPURAM: Thiruvananthapuram Mayor V K Prasanth, who rose to the occasion and actively took up the relief operations during the recent floods, has won the hearts of people of Kerala.

From Thiruvananthapuram Corporation alone, 85 loads of commodities were sent to flood-affected areas. Now, a lorry that has come back from Kozhikode after supplying goods taken from Thiruvananthapuram. But amazingly, people of Kozhikode have sent with the driver a rare gift of love – the famous Kozhikode Halva.

Prashanth's FB post about that gift is being widely circulated. He has also expressed thanks on his Facebook page.
Translation of Mayor's post..

Is love so much sweet? When the lorry came back from Kozhikode, they had sent some halva and this is that halva…
This love is heavier than the goods we had sent to you from here. I'm expressing here Thiruvananthapuram's thanks for this sweet…