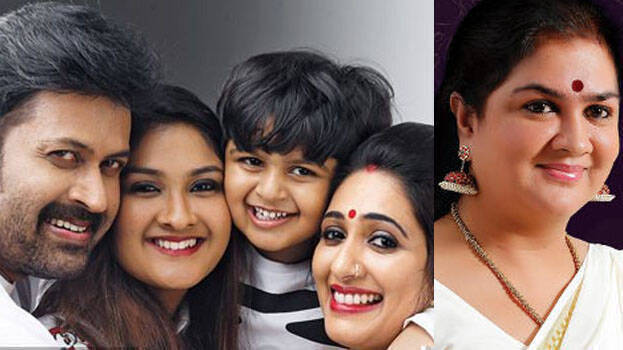 Manoj K Jayan is an actor who has won the heart of Malayalis through films such as Chamayam, Anandabhadram, Sargam, Vardhakya Puranam, Mallu Singh, Seniors, Unnathangalil and Valyettan. He has revealed his heart in an interview given to a prominent media.

Manoj K Jayan says that he has no ill feeling towards his former wife Urvashi after their divorce and he still maintains a friendly relationship with her.

"It is I who send Uravashi's son in my car to her house when he starts crying to see Urvashi's daughter Kunjatta," says.

On the other hand, Manoj K Jayan says that it is his present wife Asha who taught him how a family life should be. "Asha is giving me whatever I need in a married life. She says Kunjatta is her first daughter. Chinnu (his daughter with Asha), she says, is her second daughter. She always says that for a mother, all children are equal…she will not discriminate among her children," he says.