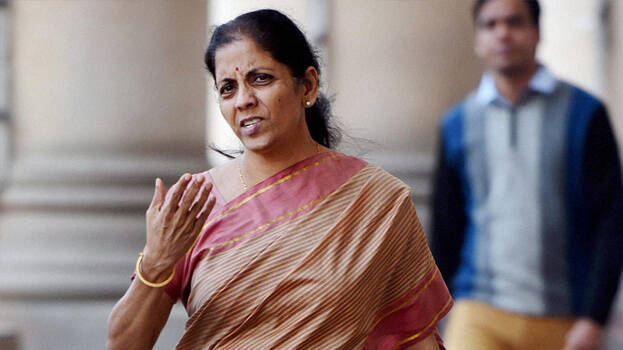 NEW DELHI: Congress have come up against Union Finance Minister Nirmala Sitaraman who said the GDP growth rate is above countries like US, China, and Germany. Congress spokesperson Sanjay Jha took to Twitter to criticize the Finance Minister.
Sanja Jha tweeted:
India needs a new Finance Minister desperately. The distinguished lady says India's GDP growth rate is higher than that of USA and China. But Madam, US is a $21 trillion and China $ 14.8 trillion economy. Do you even know what "base levels" mean? We are at $2.8 trillion.
Congress' Twitter handle also tweeted that the nation is going through the worst liquidity crisis in 70 years.
Announcing steps to prop up the slowing economy, the Union Finance Minister Sitaraman said that in order to improve the domestic bond market, the finance ministry will work with the RBI to make it more conducive for investors and bond issuers, as well as facilitate increased trading for price discovery. The government will also take further action on the development of credit default swap markets in consultation with the Reserve Bank and market regulator Sebi. The minister also outlined steps like labour reforms and an amendment to the bankruptcy law to increase investments.
Global GDP growth may be revised downwards from the current estimate of 3.2 percent, she said adding that globally the demand was going to be weak. But the Indian economy was growing faster than the global average and all other major economies, Sitharaman added. As a result of US-China trade war and currency devaluation, very volatile situation has developed in global trade, she said.