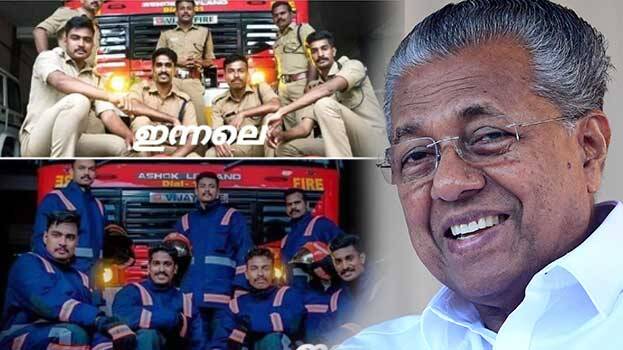 THIRUVANANTHAPURAM: 'Don't you have heat-resistant clothes? If not, we will soon find a solution to it." When the Kerala Fire force officials heard these words from CM Pinarayi Vijayan, they took it just as a casual talk from him. However, they soon realised that the CM actually meant those words as the Kerala fire force will soon be receiving special heat-resistant clothes and boots as per his order.
The Kerala Fire Force Association members had recently met the CM when the latter enquired about their welfare and safety measures. The officials informed the CM that the firefighters lack proper heat resistant clothes which make their job difficult. They also added that most firefighters have severe burn marks on their body due to the lack of proper safety measures. That is when the Chief Minister promised to sort out the issue.
As per Pinarayi Vijayan's orders, the firefighters will soon receive high-quality heat resistant clothes along with gumboots and helmets. The price of a single set is believed to be around 30000 Rs. Officials say that the new clothes will make it easy for the firefighters as they can fight the fire even while standing on it. The boots consist of three layers and this provides great protection to the firefighters. Each set also contains special heat-resistant gloves as well as a fully covered helmet which costs around Rs15000.