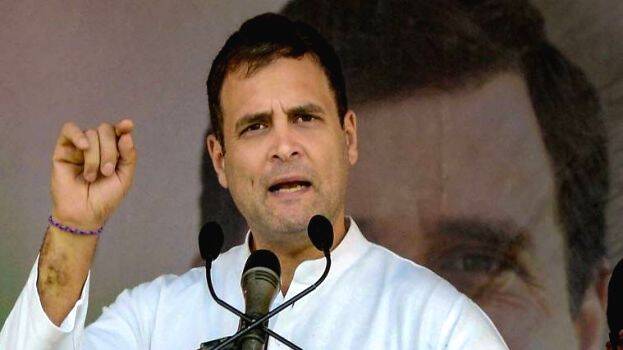 NEW DELHI: Former Congress President Rahul Gandhi on Saturday said that the situation in Kashmir does not look normal. He was addressing the media after being sent back from Srinagar earlier on Saturday.
Rahul said that though he was invited to Kashmir by Governor Satya Pal Malik a few days ago, the officials did not allow him to go out of the Srinagar airport. "I wanted to know about the actual condition of the Kashmiri people. But they did not let us out of the airport. They even misbehaved with the media persons who were accompanying us. All these prove that the situation in Kashmir isn't normal."
Congress leader Ghulam Nabi Azad said that the situation in Kashmir is terrifying. He added, "The stories shared by our fellow Kashmiri passengers were heartbreaking." The Congress leaders were accompanied by the leaders of CPM, CPI, Trinamool Congress, and DMK.