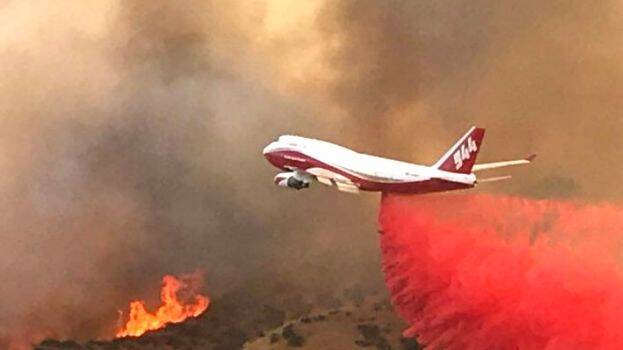 BRAZIL: Huge air tankers from America have been brought in to tackle the ongoing wildfire in the Amazon rainforests in Brazil. The air tankers reached the Brazil-Bolivia border region on Friday.
The Boeing 747 supertankers which have the capacity of 76000 litres were brought in as per the request of Bolivian President Evo Morales. The pictures of the air tanker flying over the flames sprinkling water have become viral on social networking sites.
The Amazon wildfire has become an important topic of discussion across the globe. Several countries such as France, Britain, Argentina and Columbia have expressed their concern about the issue. Meanwhile. the Brazilian government has maintained that it does not seek foreign intervention as the wildfire is a national issue. Brazilian President Jair Bolsonaro also criticized French President Emmanuel Macron for trying to take the topic into G7 meet.