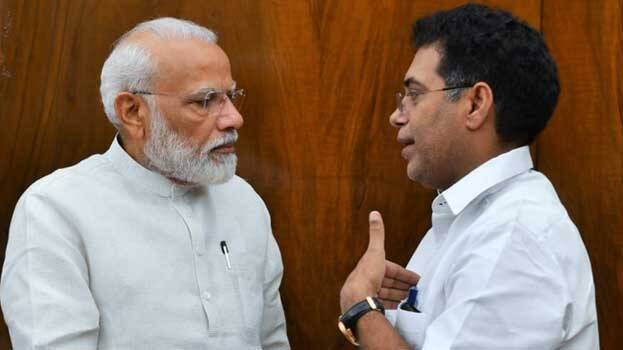 It hasn't been too long since AP Abdullakutty joined the Bharathiya Janata Party. However, in this short span, he came to know much about people's perceptions of the party. He recently came up with a Facebook post explaining his experiences after joining BJP.
Abdullakutty says, "After meeting Modi I came back to Kannur and went to the Juma at the city center. After my prayers, some youngsters came to me and held my hands saying, this is the hand that touched Modi." He said that did not receive much opposition as expected after joining the party.
Abdullakutty also shared another experience while he went to the Palayam Juma Masjid in Thiruvananthapuram. While he was coming out of the mosque, one youngster asked him, "Do BJP members enter the mosque?" The youngster also pointed out that he saw Abdullakutty attending a function held by BJP. According to Abdullakutty, these experiences have taught him that the opposition parties are trying to spread misconceptions about the BJP in society by spreading lies.