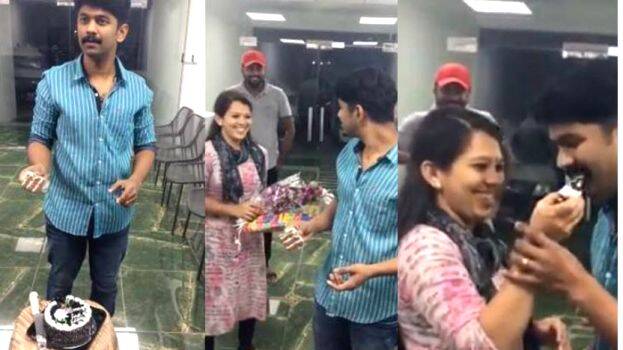 Video of a husband and wife is creating a buzz on social media. This is regarding a wife's surprise to her husband on his first birthday after marriage. The birthday celebrations at Muscat.
A man can be seen cutting his birthday cake when his wife came with a bouquet and surprised him. The youth was surprised to see her. He welcomed her with a kiss and a hug.
The happiness of the youth on seeing his wife can be seen on his face.