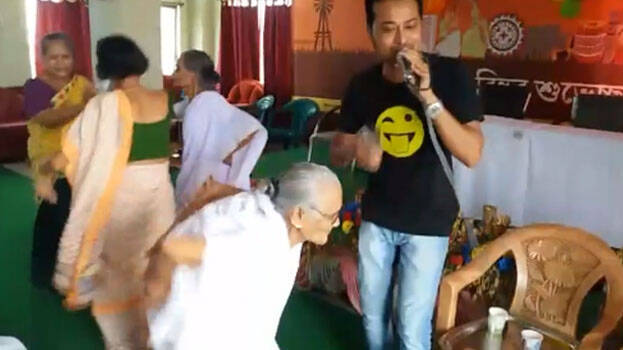 A touching video of a celebration at an old-age home in Guwahati has gone viral on Facebook and is being circulated widely across the social media. The nearly-two minute clip has been made available on the Facebook page of Mother Old Age Home, Guwahati.
It appears that the living room in the home was decorated and set up with chairs for the members. Two hosts entertained a cheerful audience and sang Assamese songs and the elderly women enjoyed so much that some of them also danced for their friends and other members. It was a sight to behold as everybody made merry.
The video shared on Facebook has gone viral with over five lakh views. It has garnered around 8,000 likes and been shared almost 9,000 times.
"I love that spirit, that spirit to live life as decently as possible," a user wrote in the comments section while another added, "Pray to God that they spent their rest lives in this pleasant way and sound health." Several others posted heart emoticons and wished health and happiness to the members of the old age home.