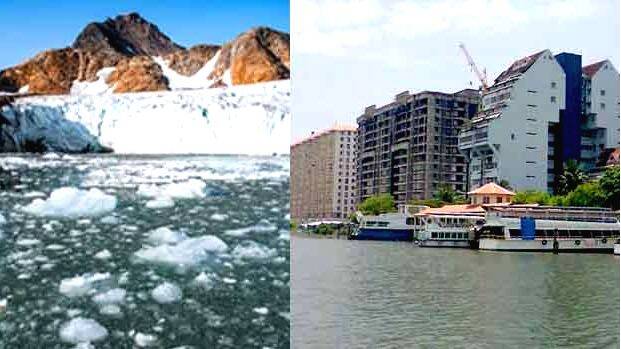 NEW DELHI: A recent UN study has reported that climate change and global warming will pose a great threat to several countries including India, China, America and European countries in the future. The study was conducted by the Intergovernmental Panel on Climate Change, an intergovernmental body of the United Nations.
Destructive changes already set in motion could see a steady decline in fish stocks, a hundred-fold or more increase in the damages caused by superstorms, and hundreds of millions of people displaced by rising seas, according to the special report on oceans and Earth's frozen zones, known as the cryosphere. It also says that almost 30% of northern hemisphere's surface permafrost will melt by the end of this century. The melting of the permafrost, which has been accelerated by global warming, has been causing a rise of sea levels and thereby the destruction of several coastal cities across the world.
The report also suggests that the increasing sea level can be a threat to several cities across the world including 3 major coastal cities in India such as Kochi, Mumbai and Chennai. It says that with the sea level increasing at the current rate, these cities may soon find themselves submerged in the ocean. Other prominent cities under threat include New York, Miami, Amsterdam, Venice, Shanghai etc. As per the study, almost all the low lying islands will get submerged by the year 2050.