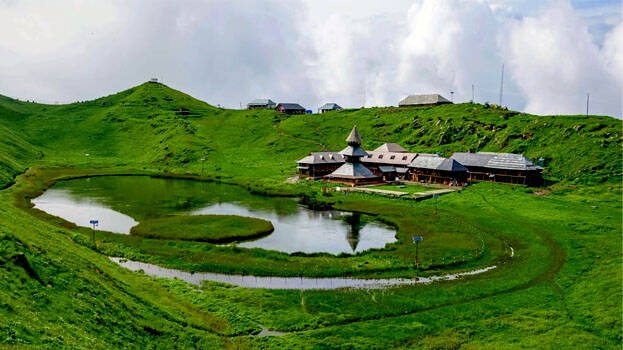 It is said that our planet still has several mysterious and beautiful places which haven't been explored fully by humans. The Kamrunag lake in Mandi in Himachal Pradesh is said to be one such place. Legend says that a huge treasure is hidden beneath the lake.
According to legend, the lake, which is 3334 metres above sea level, has a treasure which is believed to be of priceless value. Though several people had set out to get hold of the treasure, no one succeeded in finding it. Several factors such as the weather conditions and the area's geography are known to be the factors that force them to abandon their plans midway. It is said that even several robbers have attempted to get hold of the treasure before withdrawing from the plan.
Kamrunag lake also has a place in the ancient epics of the country. In Mahabharatha, Kamrunag is mentioned as a place where the Pandavas reach after winning the Kurukshetra battle. Upon reaching, they notice that there is no water available. So Bhima begins to dig the land using his elbows which eventually became a lake. Another myth regarding the place is that the lake was inhabited by Yakshas who are caretakers of the natural treasures hidden in the earth and tree roots.
Apart from the lake, the Kamrunag temple is also a very famous site. One can reach the area only by trekking as there are no proper transport facilities towards Kamrunag. It is said that the trekking starting from Rohanda would take around four hours to reach the destination. The nearest town to Kamrunag is Sundernagar which is 35 km away from Rohanda.