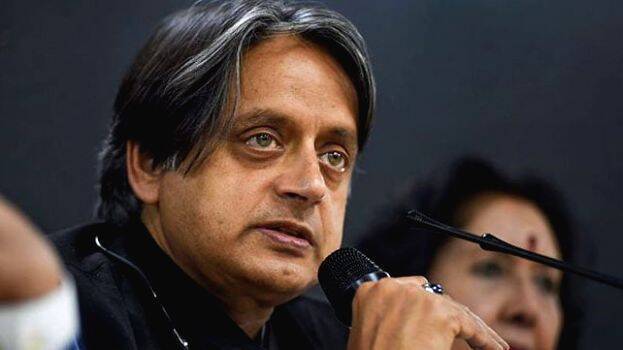 THIRUVANANTHAPURAM: Over the last week, the Congress leaders were involved in a heated discussion following Shashi Tharoor's praise for Prime Minister Modi. Tharoor also got involved in a war of words with K Muraleedharan and other Congress leaders over the issue.
Now, the Thiruvananthapuram MP has come up with a quote from George Bernard Shaw which apparently seems to be an indirect dig at some Congress leaders. He wrote, " I learned long ago, never to wrestle with a pig. You get dirty and besides, the pig likes it- Geoge Bernard Shaw." Tharoor posted the message on his official Facebook page.
It must be noted that the KPCC had sought an explanation from Tharoor regarding the latter's 'Modi praise.' Following this, both KPCC and Tharoor stated that the issue is a closed chapter and they no longer want to discuss it. However, Muraleedharan did not keep quiet and continued to attack Tharoor. He even took a dig at Tharoor by saying that his victory at the recent election was not because of 'his fluency in the English language.' It is believed that this attack from Murali might have prompted Tharoor to come up with the Facebook post.